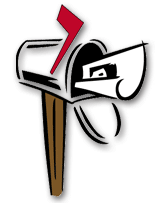 Please feel free to contact us using our online form or by any of the other means listed below.
Interested in joining our mailing list. Click here for details.
Address, phone, and fax
Adams Brothers Communications
P.O. Box 293
New Market, Maryland 21774
877.ICU.CLASS (877.428.2527)
301.694.8403 fax
Email
If you have any questions, concerns, or complaints regarding the registration process, hotel accommodations, course locations, staff, the continuing education program, or any other issue, please contact us at
Contact Us or 877.ICU.CLASS (877.428.2527).
For discipline specific concerns, please use the following email addresses:
Occupational Therapy
Iyna Adams, AOTA CE Consultant
Physical Therapy
Gregory Adams , Continuing Education Administrator
Speech-Language Pathology
Linda Newman, ASHA CE Consultant and Manager of Speech-Language Pathology Department