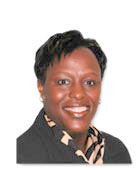 Linda Newman, MA, CCC-SLP
Education
Baccalaureate of Arts in Speech and Hearing Science, University of Pittsburgh (Pittsburgh, Pennsylvania), 1985.
Masters in Speech-Language Pathology, West Chester University (West Chester, Pennsylvania), 1990.
Summary of qualifications
Linda has worked in neonatal and adult ICUs and has extensive experience with Passy-Muir Speaking Valves for which she initiated use at her current hospital and for which she developed a hospital-wide competency. Linda teaches Speech/Swallowing as a guest lecturer for a nursing school program. She is certified in Deep Pharyngeal Neuromuscular Stimulation (DPNS) and has undergone training in Fiber-optic Endoscopic Evaluations of Swallowing (FEES).
Linda spent more than 10 years in the evaluation, diagnosis, and treatment of communication disorders in individuals of all ages with mental, physical, and developmental disabilities. She is trained in the use of Augmentative Alternative Communication Devices, including Macaw, Parrot, Cheap Talk, Alpha Talker, Eye gaze boards, FM system, Switches, Sign Language Level I, Unicorn Board, Touch Window, and computers with adaptive equipment. Linda presently works at Frederick Memorial Hospital and for the Frederick County Public School System in Frederick, Maryland. Linda has taught the "Bells & Whistles"(SM) and "Dysphagia & Diets"(SM) courses nationwide since 2001.