Summer Club Teams
Summer Club Teams in Maryland
Old Line State Lacrosse Club, Inc. would like to not only promote our own organization, but other organizations throughout our state. It wasn't long ago that there were only a few club teams in Maryland, however, times have changed and the club seen has taken off to a new level. Many club teams have different levels of exposure to offer. Feel free to click on any of the links below and learn more about which club team offers what you are looking for.
Baltimore Crabs Lacrosse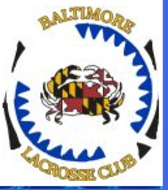 The Baltimore Lacrosse Club, Inc is a 501-C-3 state registered non profit. It is our goal to provide an exceptional lacrosse experience. We will field one team per age group and provide top notch coaching for that team. Our mission is simple: to provide our players with the opportunity to compete in lacrosse tournaments held throughout the country during the summer and fall. Many of these tournaments exist to showcase our players to college coaches. These tournaments also have divisions for younger high school and middle school teams. Experienced and proven coaching is the cornerstone of the BLC. Lifelong friendships between players and parents from the many different schools and communities from which our teams are comprised is an added benefit of the club experience! To learn more about Crabs Lacrosse click HERE and visit their website.
Bayhawks Lacrosse Club

Our players are from all over. Part of this experience is to meet new players from other areas. Bayhawk rosters have had players from Annapolis, Severna Park, Arnold, Davidsonville, Hyattsville, Bethesda, the Eastern Shore, Washington, DC; Calvert County, Salisbury and Pasadena; and everywhere in between. The players enjoy playing with players they have played against all spring and ones from all over Maryland; all programs and regions are important and valuable to us. To learn more click HERE to visit their website.
Bay Raiders Lacrosse

Mike Bellote has a great resume of coaching lacrosse here in Anne Arundel County Maryland. He has done a great job setting up Bay Raiders to help teach the fundamentals for ALL players, regardless of skill. Here is an excerpt from his website:
SPLAX Bay Raiders Lacrosse Club Severna Park, MD 1999-Present President and Founder Coach at Youth and High School Level - Fall and summer oriented lacrosse club and travel teams more info at www.splax.com
BELAX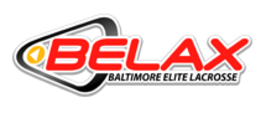 At the Youth (Middle School) level, players develop their skills and learn more about the game. They are challenged by top competition and instructed by leaders in the sport of lacrosse. Players can migrate upwards to the Elite and Select levels based upon their age, desire and ability. At the Select level, players learn how to play as a "team" and receive maximum exposure to the college recruiting process. To learn more about BELAX, click HERE and visit their website.
Breakers Lacrosse Club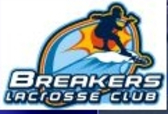 Breakers Lacrosse Club is a team formed out of Phoenix, Maryland. They have a great website. To learn more about Breakers click HERE to go to their website.
CELAX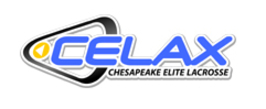 At the Elite level, players develop their skills and learn more about the game. They are challenged by top competition and instructed by leaders in the sport of lacrosse. Players can migrate upwards to the Elite Select level based upon their age, desire and ability. At the Elite Select level, players receive maximum exposure to the college recruiting process. To learn more about CELAX, click HERE and visit their website.
Chesapeake Rock Lacrosse

Thank you for checking out Chesapeake Rock Lacrosse and our website. It is the mission of Rock Lacrosse to provide the best lacrosse experience available to all our members and families from our U11 teams to our U18 squads and beyond. We welcome your input and hope you enjoy the lax phenomenon as much as we do. To learn more about Rock Lacrosse, click HERE and visit their website.
Greene Turtle
Since 1989, The Greene Turtle Lacrosse Club has provided advanced youth lacrosse players the opportunity to develop as quality student athletes in an environment that is positive and fun. For 2009, the program will sponsor eight teams ranging from U-13 up to the 2012 graduation year. Each team will have practices and tournament events that will help increase every player's ability level, provide strong competition, provide exposure to college coaching staffs for the older players, and offer the opportunity to develop lifetime friendships. We do not want the club team to take priority over our player's school or recreation council teams, nor do we want our the tournament schedule to deny the opportunity for players and families to enjoy summer vacation time. Hopefully, with the events we have scheduled, there will be a healthy balance between playing great lacrosse and still having the chance to re-charge and relax during the summer months. To learn more about Greene Turtle Lacrosse Club, click HERE to visit their website.
Griffins Lacrosse Club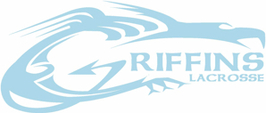 Griffins Lacrosse Club is an elite club team out of Baltimore. Currently their website is under construction and will update it soon. To get contact information on Griffins Lacrosse, click HERE to visit their website.
Harford Mavericks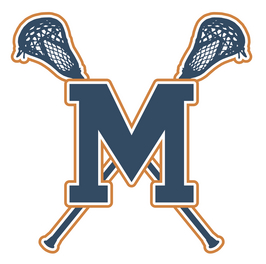 The vision of the Harford Mavericks Lacrosse Club is to be recognized by local high school and national college lacrosse coaches as a premier program for the development of proper lacrosse skills, sportsmanship, and character in our young men and their future players. Our mission is to focus on constantly improving the development of competitive players, teams, and coaches by providing the following foundational standards:
* Relentless training in fundamental lacrosse skills.
* Qualified coaching built on positive reinforcement and mentoring.
* Tremendous exposure through competitive tournaments.
* Unmatched interaction with professional lacrosse experts, and
* Unfailing expectations for integrity and education on and off the field.
Achievement of our vision and mission will result in young men who are well prepared to compete on the field, in the classroom, and in life. To learn more about the Mavericks and get to their website, click HERE.
Buffalo Wild Wings Lacrosse Club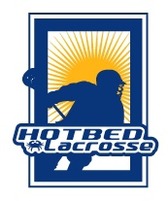 Our Maryland based Lacrosse programs offer instruction at every level; from the beginner learning the basics, to more advanced participants looking to raise their game to the next level.
Our aim is to provide each player with the best lacrosse instruction by elite professionals from the "hotbeds" of the sport. The ultimate goal is for the kids to leave our lacrosse program a better player with new skills that improve their play. Lacrosse is about having fun, and we incorporate many activities into our programs so "having fun" remains a top priority. To learn more about Hotbeds Lacrosse Club click HERE to go to their website.
Hot Shots Lacrosse

The Hot Shots Lacrosse Club is an organization designed to provide Eastern Shore and Montgomery County lacrosse players with maximum exposure needed to play at the next level. The players will compete in a number of summer tournaments and a fall tournament. To learn more about the Hot Shots, click HERE and visit their website.
Predators Lacrosse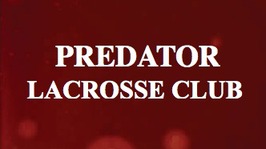 Predator Lacrosse Club is an organization fielding High School and Middle School teams from the Anne Arundel County area. We are looking to provide these players with a competitive environment. Predator Lacrosse Club allows High School players to improve their skills, learn sportsmanship, and showcase their playing ability in front of top notch Div. I II and III coaches. To learn more about the Predators, click HERE and visit their website.
Maryland Express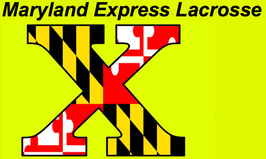 Maryland Express is a Club team that has players from all over. Their roster is filled with players from schools like: Boys' Latin, Archbishop Curley, Mt St Joe, Loyola, Gilman, and McDonogh, Calvert Hall and St. Pauls. A very competitive team and one of the best in Maryland. To learn more about the Maryland Express click HERE to go to their website.
Maryland Renegades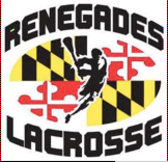 Young men who wish to improve their lacrosse skills, or play the game at the next level are looking for opportunities to play and practice outside their High School or recreational environment. Boys who wish to play at the college level are struggling with the complexities of being seen and being recruited. We are a group of experienced and involved parents who are able to create the necessary play opportunities and provide advice and information throughout the college recruiting ordeal. We do this all in a "not for profit environment". We are always looking for help from other involved parents. Our goal is to create a highly skilled, county-wide, elite, boys lacrosse program promoting area players and a love for the game. To learn more about the Renegades, click HERE and visit their website.
Maryland Roughriders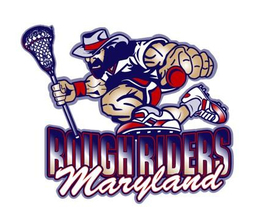 Presently there are about a dozen club lacrosse programs in the state of Maryland that travel around the east coast during the summer and play in tournaments. Up until this time there has been an absence of a well run program serving the kids in Howard County and the surrounding areas. As Lacrosse continue's to grow in the County and the State it is imperative that Central Maryland has a well run and well respected program that will help develop the finest lacrosse players in the area. The Maryland RoughRiders will fill the void and give our kids the opportunity to compete. At the U16 & U18 level one of the programs priorities will be helping the kids get to the next level. In addition to excellent on field coaching, you can look forward to special guest position coach seminars by some of the very best players and coaches in the country. The Club will also maintain a data base that will provide an interested college coach all that information that he needs to initiate the recruitng process. We look forward to you joining us. to learn more clickHEREand visit their website.
Maryland Tribe Lacrosse Club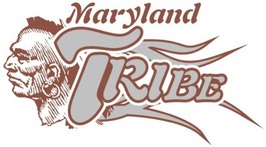 The Maryland Tribe Lacrosse Club was established on the principle of providing players in Harford County as well as the surrounding Baltimore area with the ultimate club lacrosse experience at an affordable price. The Maryland Tribe Lacrosse Club is an elite high school lacrosse club that will be playing in the top summer and fall tournaments as well as team recruiting tournaments. We will promote the sport of lacrosse and our student-athletes as we take on the top clubs in Maryland and the Mid-Atlantic region. To learn more about Tribe Lacrosse click HERE to visit their website.
SMS Lacrosse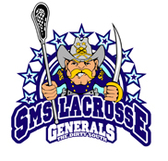 Thank you for visiting us today. The SMS Lacrosse family is an ideal place for athletes to grow as both people and lacrosse players. As the premier club lacrosse program in Southern Maryland, we are constantly working to offer our athletes the best experience possible. Since our start in almost a decade a go we have had a tremendous amount of success in developing players at the youth and high school level. Just take a look at any lacrosse game in the area and you will find the best players in that game have a connection to SMS. to learn more about SMS just click HERE to visit their website.
Snappers Lacrosse Club

Snappers Lacrosse Club is being developed by Ryan Moran, Assistant Lacrosse Coach and former All-American at The University of Maryland, and Will Dalton, a University of Maryland Alum '08 and former Team Captain. Our goal is to operate a club lacrosse team comprised of select players within the Maryland region with a focus on individual player development, such as learning team offensive and defensive skills through practices and skill sessions. As a member of this club team, you will be afforded the opportunity to receive Division I and professional level coaching, participate in elite tournaments, while obtaining a maximum level of lacrosse education in a fun and energetic atmosphere. To learn more about Snappers Lacrosse click HERE to visit their website.
T2 Lacrosse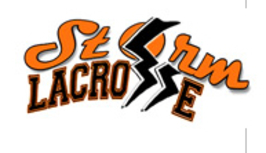 T2 Lacrosse is an elite youth lacrosse organization, founded and operated by United States Naval Academy lacrosse alumni. The organization is based in Anne Arundel County, MD, drawing from players in the Anne Arundel and surrounding Counties of Maryland, with the goal of improving our players lacrosse skills to compete at the "next" level. To learn more about T2, click HERE to visit their website.
Turn and Burn Lacrosse Club

Turn and Burn Lacrosse was founded in 2001 by Rob Horrigan. By 2004, Turn and Burn was servicing 300 campers from all over the country. Turn and Burn Lacrosse has worked hard to establish itself as one of the premier teaching services in the country and we look forward to working with you.
The mission of Turn and Burn Lacrosse is to provide a place where players and coaches of all levels can come to enjoy, learn and improve in the game of lacrosse. We will do this by offering leagues, clinics, coaching demonstrations, as well as individual and small group lessons. Turn and Burn will teach players and coaches using the most up-to-date techniques as well as relying on the proven effectiveness of sound fundamentals.
Lacrosse is a game that has a rich tradition involving sportsmanship and good character. In that regard, all Turn and Burn coaches will work diligently to exude and expect that these traditions are passed along to the future generations of lacrosse players. To learn more about Turn and Burn click HERE to visit their website.
Upper 90

Paul Rabil grew up in Gaithersburg, Maryland and attended John Hopkins University in Baltimore, Maryland. Paul is a professional lacrosse player with the Boston Cannons and he plays the midfielder position. While at Johns Hopkins, Paul was a member of the 2005 and the 2007 NCAA Championship teams. In 2008 National Championship game, Paul scored a memorable six goals and recorded one assist against Syracuse. Two days later, Paul was selected 1st overall by the Boston Cannons in the 2008 Major League Lacrosse Collegiate Draft. To learn more about upper 90 Lacrosse, click HERE and visit their website.
Zingos

The Maryland and District of Columbia Lacrosse Club, commonly referred to as "M&D" or "M&D LAX", is an organization founded on the principle of providing middle school and high school-aged boys in Central Maryland, District of Columbia, and Northern Virginia with the maximum lacrosse experience. Building on the tremendous success of the M&D brand, M&D is expanding our organization to include the boys program. Our boys program will be known as "Zingos." The term "Zingo", coined by Major League Lacrosse (MLL) outdoor pro league commentator Quint Kessinich, is used when a player hits a shot with some velocity from some distance... To learn more, click HERE and visit their website...